Shed moving made easy!
At Great Outdoors we have the trucks, trailers, specialty equipment and experienced staff to move your building properly. Please complete the shed move request questionnaire and supply pictures in order for us to verify your building is moveable and provide a quote.
*** Please note: we only work in Virginia. We will not cross state lines***
We move your shed properly.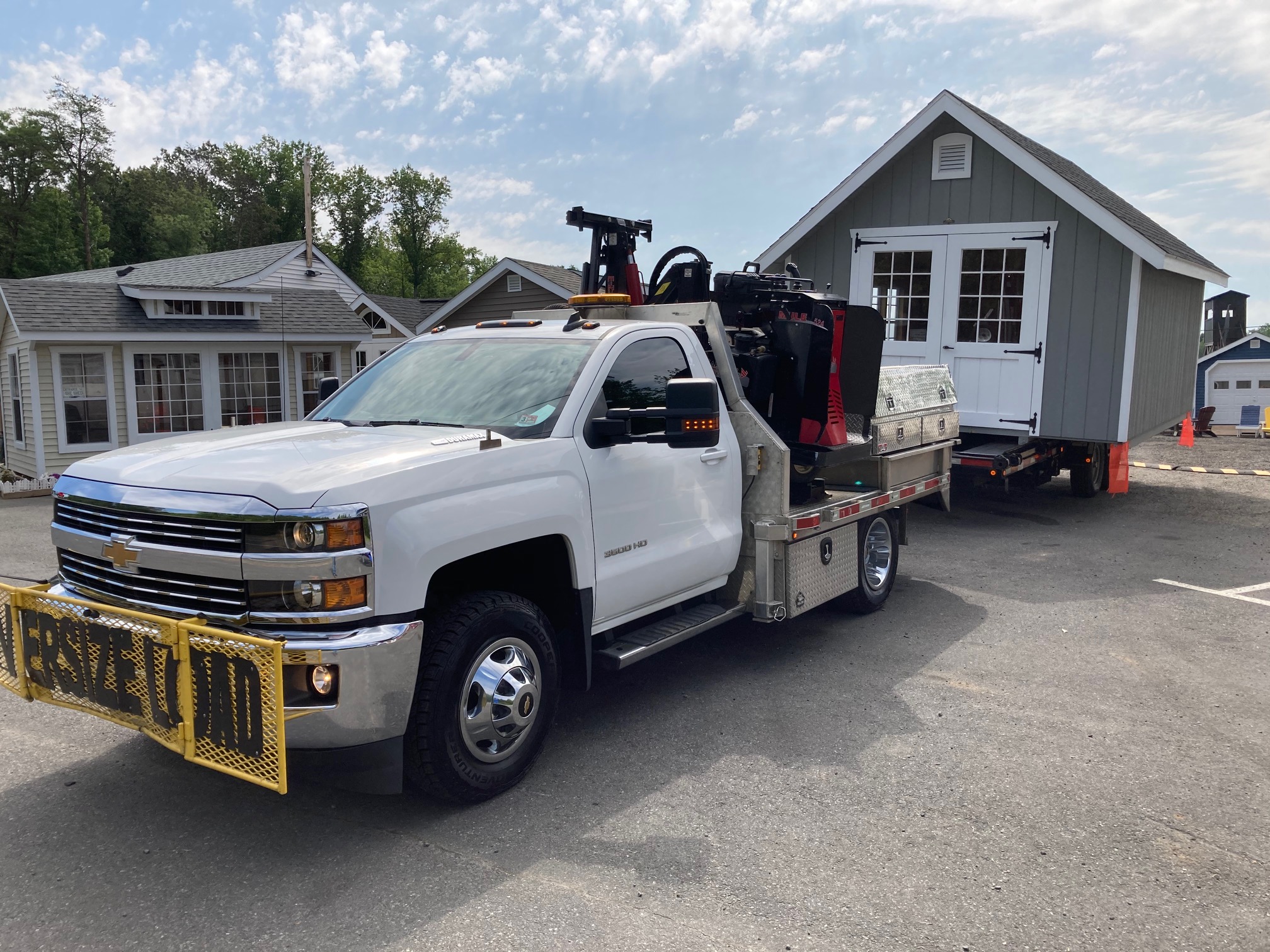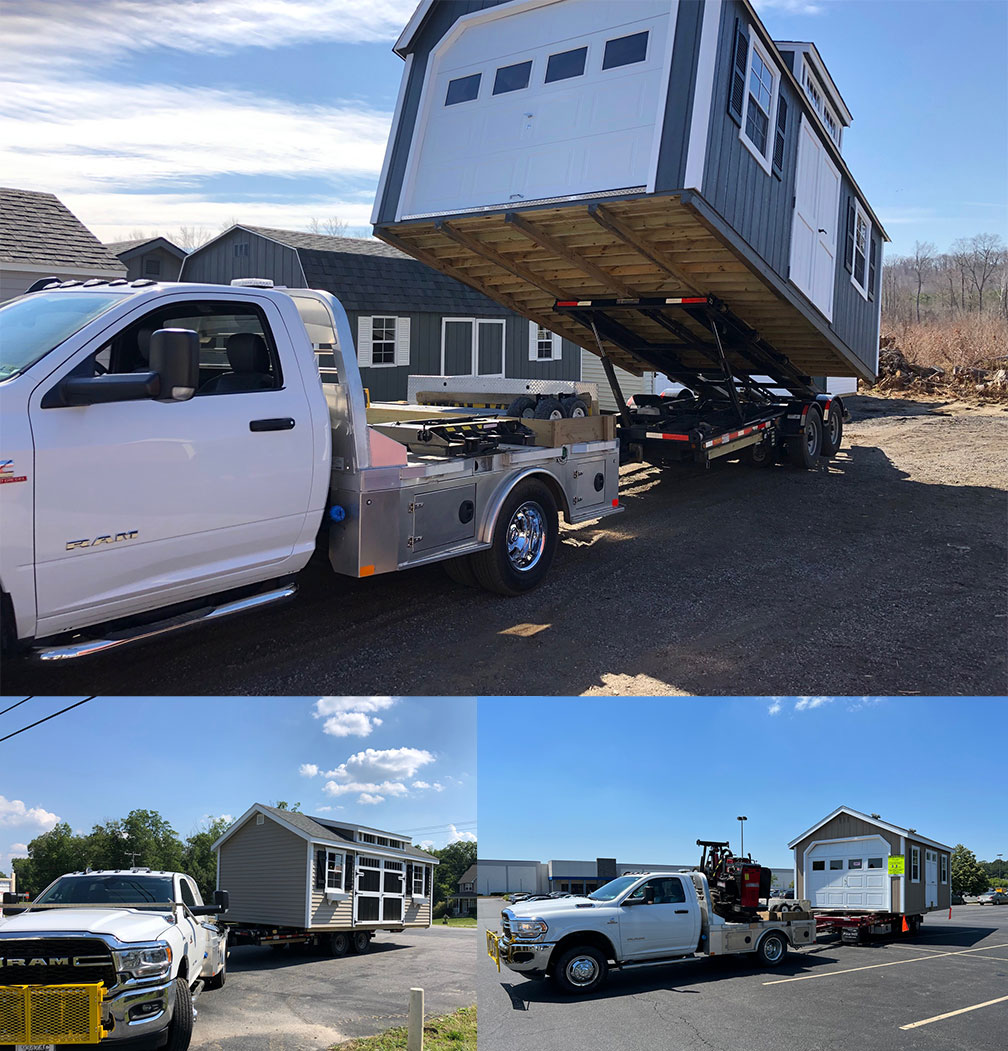 Is your current shed movable?
Is it a "portable" shed or was it built on site. If it is portable, it will have 4x4 runners under it. These are required in order to safely secure the building to our trailer. If it was built on site, it is most likely NOT moveable as it may not be built to safely secure it to a trailer.

How tall is the shed? Keep in mind, it is not possible to move a building taller than 12'6.

How accessible is it? Will a pick up truck and trailer be able to get to it or will specialized equipment be necessary? (see video below)

How level is the site where you would like the building placed? The site must be level OR made level with cinder blocks, pressure treated blocks, or a gravel pad. We are able to perform any of these services. Please call for details.

Are there any obstacles at the pick up location or new location such as: low hanging branches, electrical wires, bushes, fences, septic fields to cross, etc.

How wide is the building? Keep in mind, any building wider than 12' must have escorts which will be an additional cost.

How old is the building? Is it structurally safe to move?
The Mule Video – How we carefully move a shed
Testimonials
The staff here is fantastic, so courteous and helpful, made sure I got what I wanted and was happy with it. Best part, great price and product! High quality!
Amazing sheds and quality products sold by good people.
Their staff cares about you and your specific needs.
One of the few companies that their products blend well with the homes in the area. Highly recommend!
I contacted Amish By Design (Great Outdoors) to move a 20×12 shed from Woodbridge to Stafford to a home I was purchasing. Timing was critical as my old home was under contract and the shed needed to be gone ASAP, but there was some land clearing and preparations that needed to be done before the shed could be placed at the new site. They were able to pick the shed up on pretty short notice and store it at their lot until I had the site ready at the new place, with good communication throughout the process, and at a fair price.
In addition to shed moving, we offer:
*** Blocking service to help level the building.
*** Pressure treated ramps for easy access.
*** Anchors to secure the building to the ground.
*** Solar Blasters to vent damp, moldy air.
Large selection of new buildings for sale with FREE local delivery.
Did you know Great Outdoors sells high quality sheds, garages, playsets, outdoor furniture and more?
Visit our picture gallery on our website for ideas. www.MYgreatoutdoors.com
540-628-0544